The Singapore Forum is closed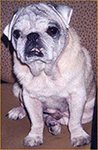 Much like our beloved Nigel, the sewing circle is no longer in action. The Singapore Forum will be kept up so the wealth of information collected over the years can still be found and used, but there won't be anything new.
Thanks to everyone that made The Singapore Forum, in all it's guises, a fun, informative and comfortable place to hang out while dodging work.
The Singapore Forum Mourners Society can be found on FaceBook. Just click on the icon below.

---
Who is online
Users browsing this forum: No registered users and 1 guest
Forum permissions
You cannot post new topics in this forum
You cannot reply to topics in this forum
You cannot edit your posts in this forum
You cannot delete your posts in this forum
You cannot post attachments in this forum