The Singapore Forum is closed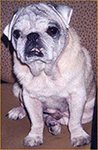 Much like our beloved Nigel, the sewing circle is no longer in action. The Singapore Forum will be kept up so the wealth of information collected over the years can still be found and used, but there won't be anything new.
Thanks to everyone that made The Singapore Forum, in all it's guises, a fun, informative and comfortable place to hang out while dodging work.
The Singapore Forum Mourners Society can be found on FaceBook. Just click on the icon below.

Moderator: Singaporum Moderators
56 years old today indeed!
"Remember that you are an Englishman, and have consequently won first prize in the lottery of life" ...Cecil Rhodes.
Poppy Appeal
Can't find the exit
Posts: 7964
Joined: 14th Feb, '08, 07:42
Location: Top of the world, looking down on creation
Mood: Born to Tour!
---
Return to Fat Bob's Happy Days
Who is online
Users browsing this forum: No registered users and 1 guest